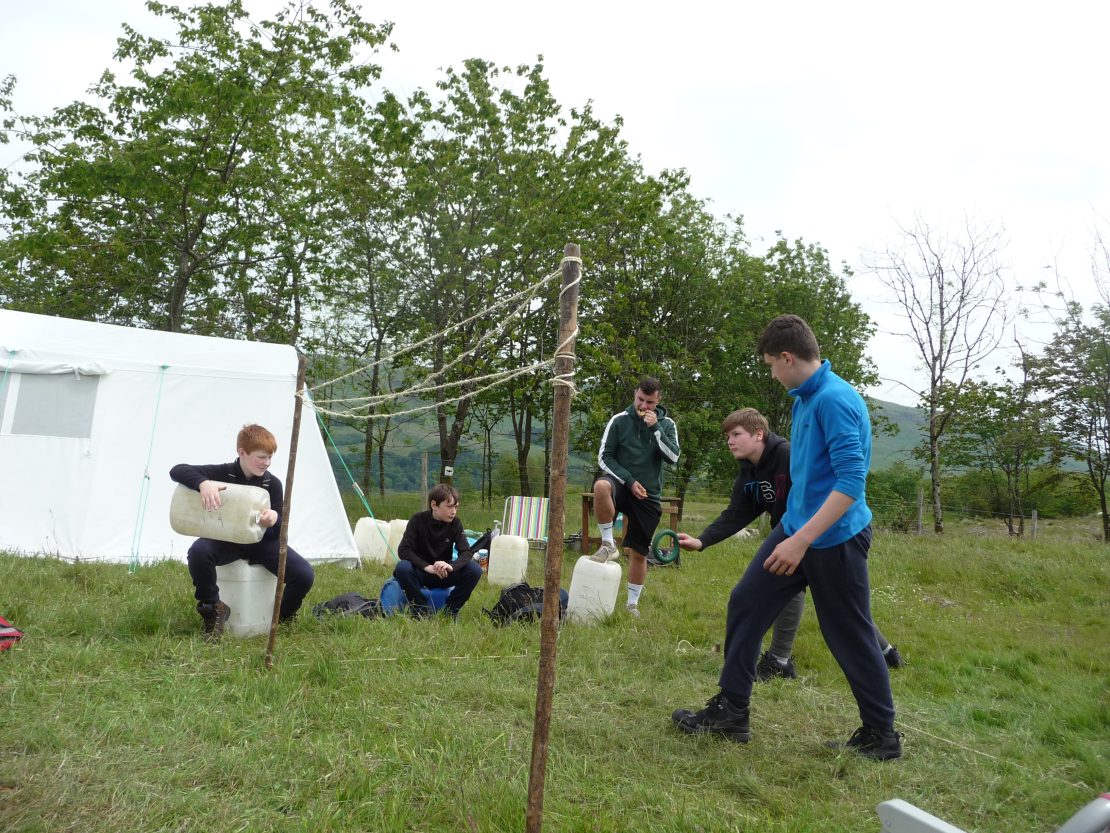 Who are Scouts?

Scouts are a go-getting group of young people aged
10 ½ to 14 who:
Master new skills and try new things
Make new friends
Have fun and go on adventures, at home and abroad
Explore the world around them
Help others and make a difference, in their own communities and beyond

Week in and week out, they gather in groups called Scout Troops to conquer the small task of changing the world.
What uniform do Scouts wear?
Scouts wear a uniform during their weekly meetings and sometimes on trips away, depending on where they're going and what they're doing. Usually, this consists of a teal green shirt or blouse with their badges sewn on, which they pair with our 28th 'neckie'.
Alongside their shirts, Scouts might wear a kilt or they might save their uniform bottoms to wear for special occasions like awards ceremonies and public events – choosing to wear something more casual with their shirt during the week. Optional accessories such as hats, hoodies, are also available.
When do Scouts meet?
We have one Scout troop that meet on Thursdays between 19:30 – 21:30.
Will you be our next Scouts volunteer?
Volunteering's not just about giving back – the benefits go both ways. All of our activities are run by amazing volunteers. Volunteering lets you try new things, meet new people, and make a difference.
Awards
Scouts start small but think big, always challenging themselves to do more and be more. It starts with an award. Who knows where it might lead?
Latest Scout news