Who are Beavers?
Beavers are young people aged 6 to 8 who:
Master new skills and try new things
Have fun and go on adventures
Make friends
Are curious about the world around them
Help others and make a difference, on their own doorsteps and beyond
Every week, they gather in groups called Beaver Colonies to hop, skip and jump their way through lots of different games and activities – achieving anything they set their minds to, and having lots of fun along the way.
When do Beavers meet?
We have two Beaver colonies.
They meet on Mondays from 18:30 – 19:30 and Fridays from 18:30 – 19:30.
What uniform do Beavers wear?
Beavers don't need a uniform to join, but soon Beavers will start earning badges and need a place to put them! After a few weeks of being a Beaver, your leaders will tell you what you need.
The Beavers uniform consists of a blue sweatshirt with your badges sewn on and the 28th 'neckie' to represent our local group. There are lots of other optional accessories you can wear such as hats, hoodies, navy blue trousers or shorts, if you'd like to.
Please ensure that all items of uniform (and jackets etc) are labelled with your child's name.
For meetings outdoors, please ensure that your child is dressed appropriately for the weather conditions, including, where appropriate, a fleece top, a waterproof jacket with hood, waterproof trousers, hat, gloves and wellies or waterproof boots.
Joining us soon?
If your child is due to join Beavers soon, welcome!
We've compiled all the information you should need, including how to use Online Scout Manager, on a handy page: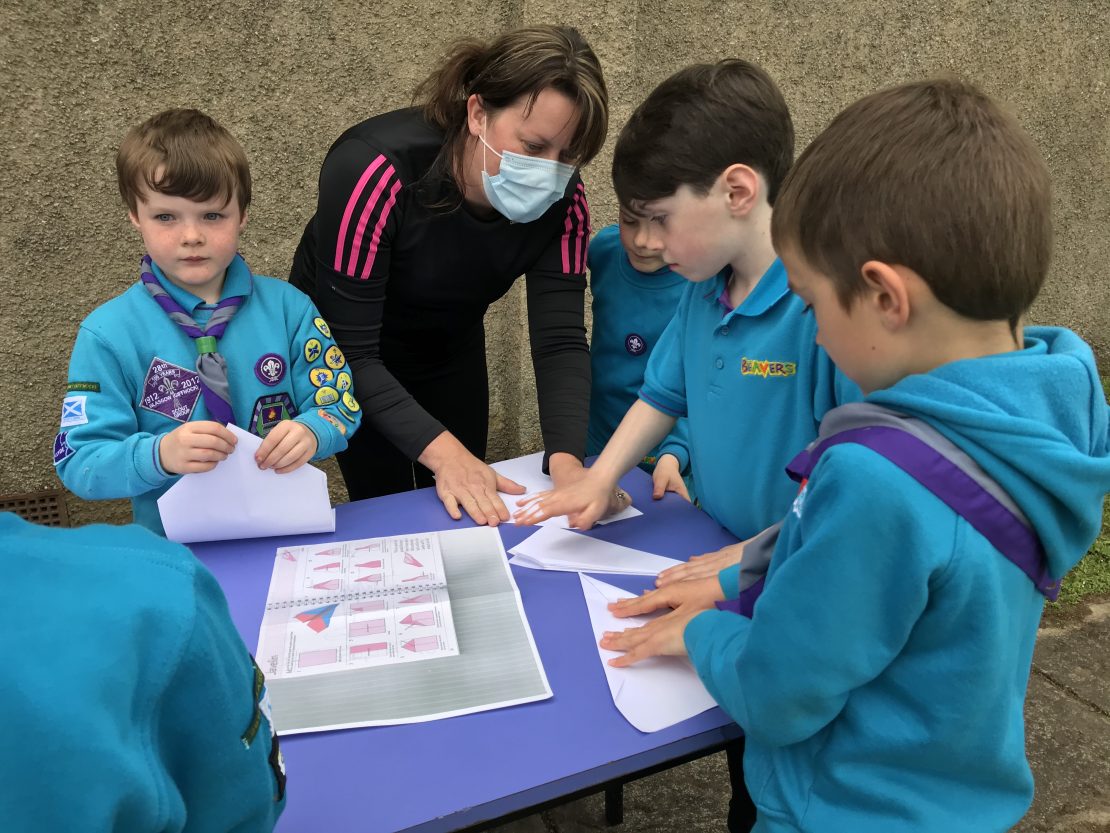 Will you be our next Beaver volunteer?
Volunteering's not just about giving back – the benefits go both ways. All of our activities are run by amazing volunteers. Volunteering lets you try new things, meet new people, and make a difference.
Awards
Completing awards challenges you to do more, learn more and be more. See what's on offer and start your journey to the top.
Latest Beaver news